Shift Between Sheer And Privacy With Transitional Shades and Blinds In Destin
For a unique twist on a roller shade, take a look at a playful transitional shade in Destin. Dual panels of fabric easily roll up and roll down so you can scroll between sheer and opaque blackout shades. When you need to let the light in, glide the shade panels until you see "zebra" stripes. Then when you want more privacy, just guide the shade slightly up or down, and the blackout sections will come together to obscure the outside. For an unfettered view, just bring the shade up like a conventional window blind.
Transitional shades give any window a practical treatment that works in any room. Coming in a wide selection of colors to pic from, they can add depth and texture to your home. These easy-to-control window treatments let you slide between complete sunlight to full privacy with a little tug. Transitional blinds in Destin are perfect for a child's bedroom, family room, or anywhere you want to control outside light with stylish interest.
Transitional Shade Options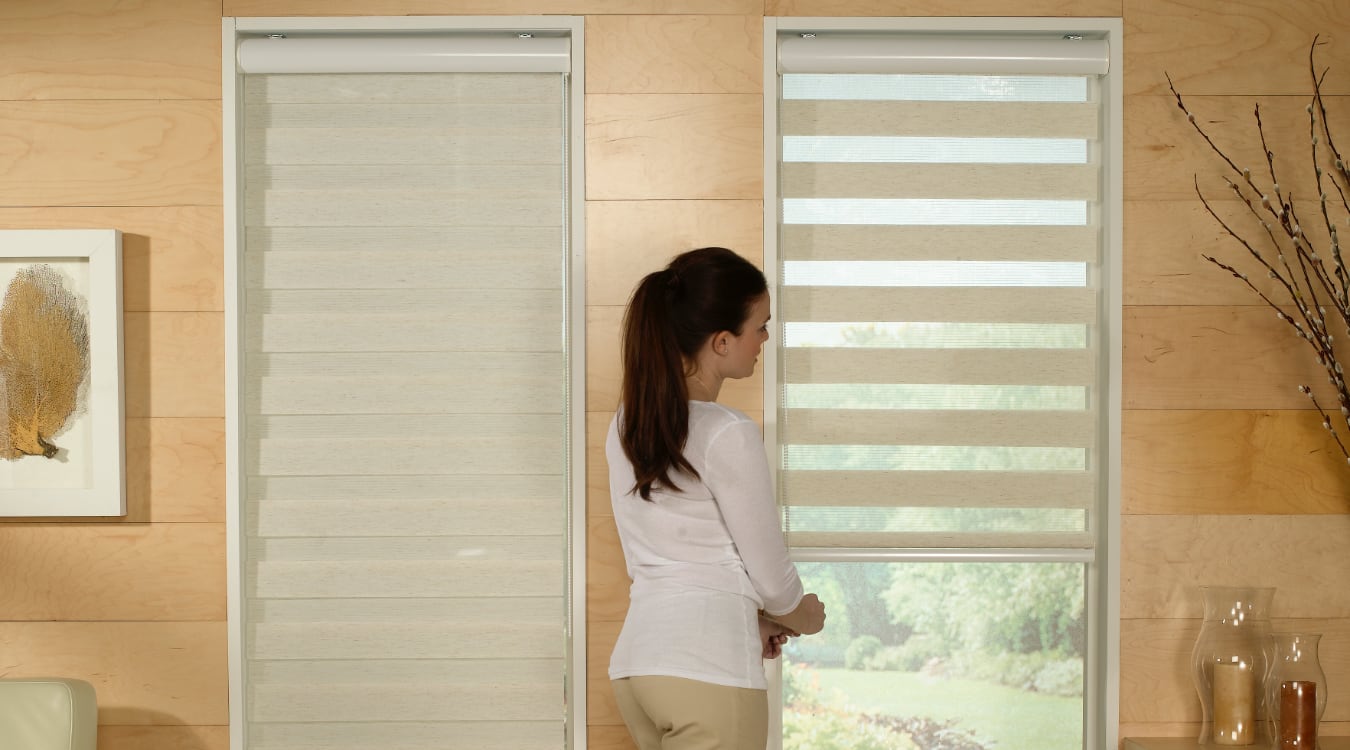 Transitional shades in Destin are known for their unique stripes and practicality. Select from a vast selection of styles, colors, and textures to blend into your home's decor. For more private areas, you will want large, solid panels that create a blackout effect. Consider smaller panels that give more stylistic interest for your heavy use areas like your living room.
Why Buy Transitional Shades In Destin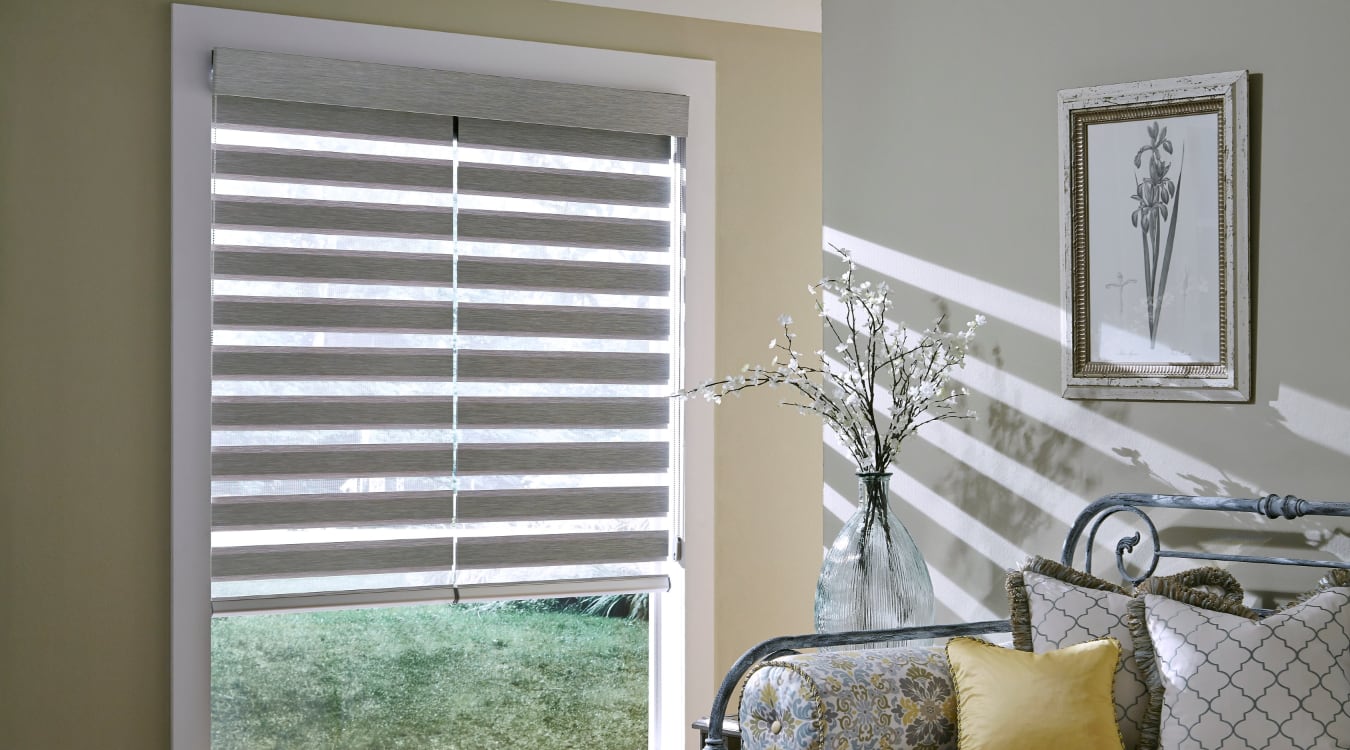 Transitional shades will give your room a sleek, modern vibe, while still being a useful privacy mode. The specialness of the transitional shade in Destin allows your window to have a multitude of looks with the same window treatment. For complete privacy -- a must for a bathroom or bedroom -- simply line up the sections to diminish the light. When you see the stripes, you will see sunlight but strained through sheer fabric. These treatments are a great way to bring in the morning sun without harsh UV rays in your kitchen. You can even roll your shades up all the way and bring the sunlight in!
Transitional shades and blinds use a similar mechanism as a roller shade, so there's no cords or wands. This makes transitional shades easier to operate and safer than blinds. They're also more adaptable than a typical window shade. No matter where the panels overlap, the transitional shades hang close to your window pane, meaning they work well in large and shallow windows.
Transitional Shade Warranty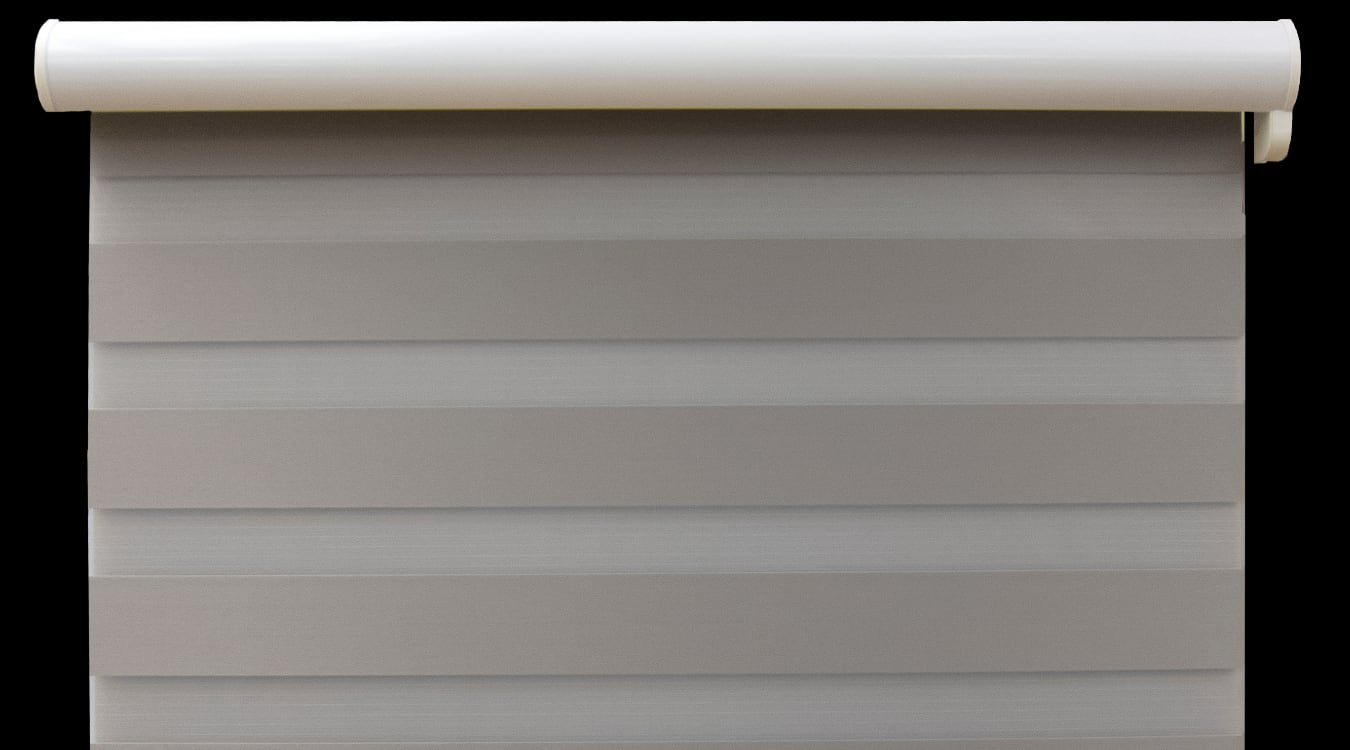 Transitional Shade Details
Let Sunburst Shutters Destin Show You How You Can Get Transitional Shades In Your Destin Home
For transitional blinds in Destin, turn to the window treatment experts at Sunburst Shutters Destin. At your complimentary in-home consultation, we'll show you how transitional shades can elevate your decor. Just contact us at 850-203-0419 or send in the form below.