The Most Resilient Type Of Blind In Destin Are Sunbursts Faux-Wood Blinds

The one thing you don't want when buying window blinds in Destin is to watch as they fall apart following a few months of usage. Alternatively, go with the most resilient blinds on the market – Sunburst's faux-wood blinds. Our faux-wood blinds are completely resistant to moisture and pests. And different from plastic or aluminum blinds, you won't see any splitting, snapping, or yellowing on your Destin faux-wood blinds.
Fortunately, Sunburst's faux-wood blinds are as appealing as they are tough. Choose from an array of colors and coatings to suit your interior. Then personalize your blinds with just the right tassel, wand, or pull cord. Sunburst's blinds are a smart choice for spaces like the bath, kitchen, mud room or any room that experiences a high degree of moisture. And best of all, your faux wood blind will still look incredible years down the road.
Faux-Wood Blinds Selections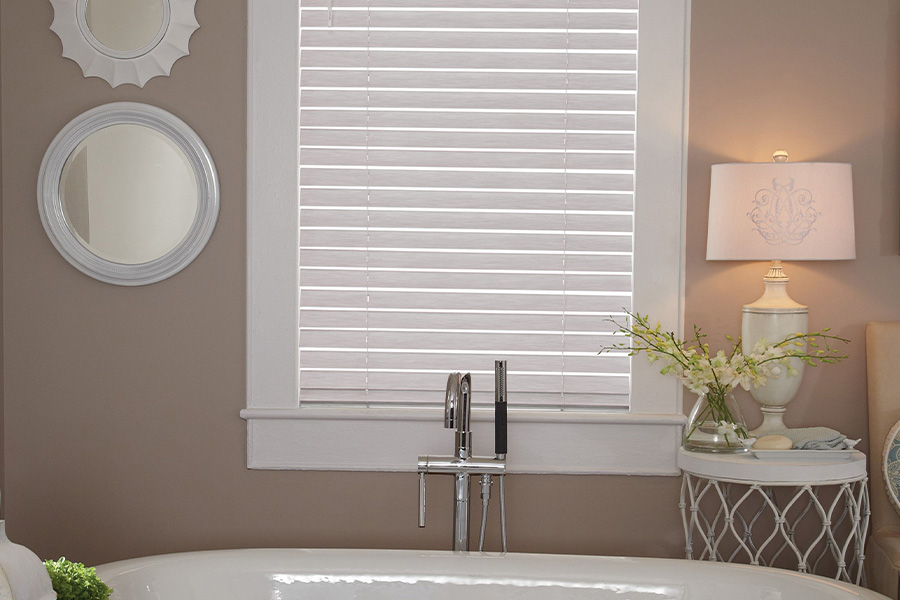 Begin by selecting the color of your faux-wood blinds. A range of five levels of white and off-white are available with a flat or textured slat. You can even select from various wood paints, ranging from Golden Oak to Walnut. You are even able to coordinate your ladders, pull cord, and tassels for a synchronized appearance. If you're not able to find the right color for your faux-wood blinds, you ought to
try our wood blinds.
Why Use Faux-Wood Blinds In Destin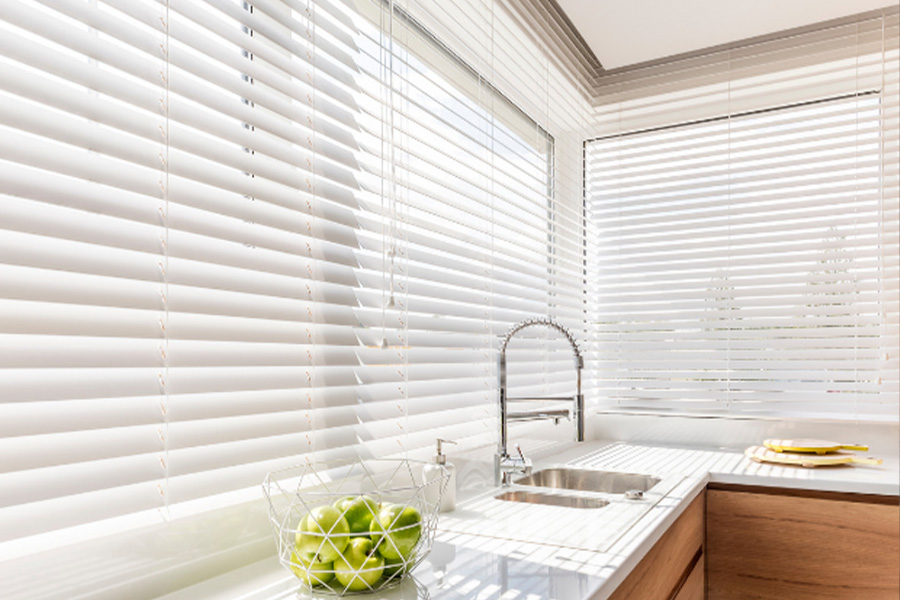 Families in Destin love blinds on account of their simplicity. Subsequent to a swift fitting to your window frame, your faux-wood blinds are able to offer a nice combination of light management and privacy. You can effortlessly manipulate a pull cord or wand to shift the slats to permit just the right level of sunlight. Or pull them up to the top for an unfettered window.
The concern with blinds has commonly been their durability -- but your Destin faux-wood blinds have solved that problem. With sturdy slats constructed from a robust synthetic wood, you'll avoid any yellowing, nicks, or cracking. The slats will hold their appearance without any bowing or breaking so that the blinds tilt fluidly and easily lift and lower every time. And because your faux-wood blinds are tailored to your window's precise proportions, you won't see them banging around the window frame or falling awkwardly under the sill.
Faux-Wood Blind Warranty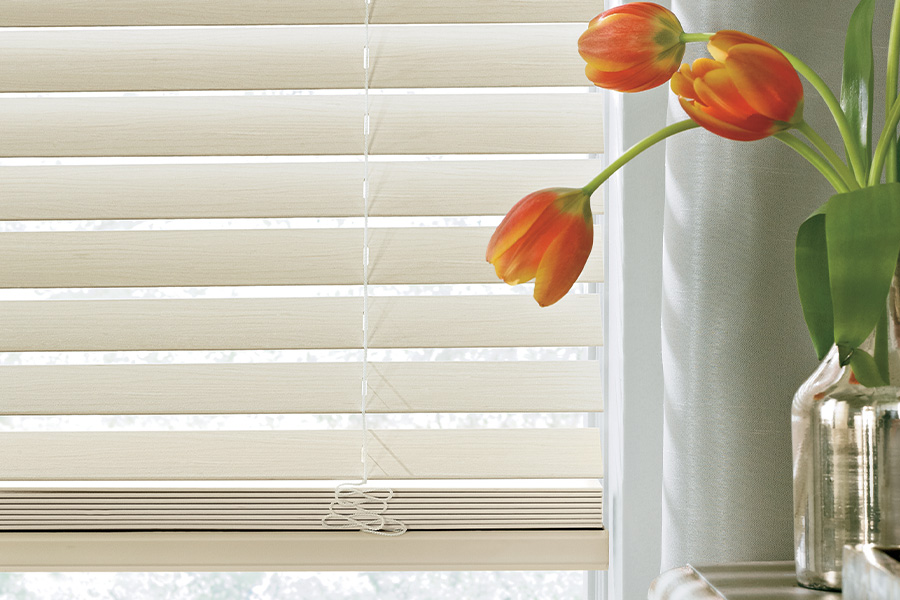 Our blinds include a three-year warranty that protects against any defects in manufacturing (i.e., a flaw in the workmanship, design, or materials) for the original owner.
Faux-Wood Blinds Features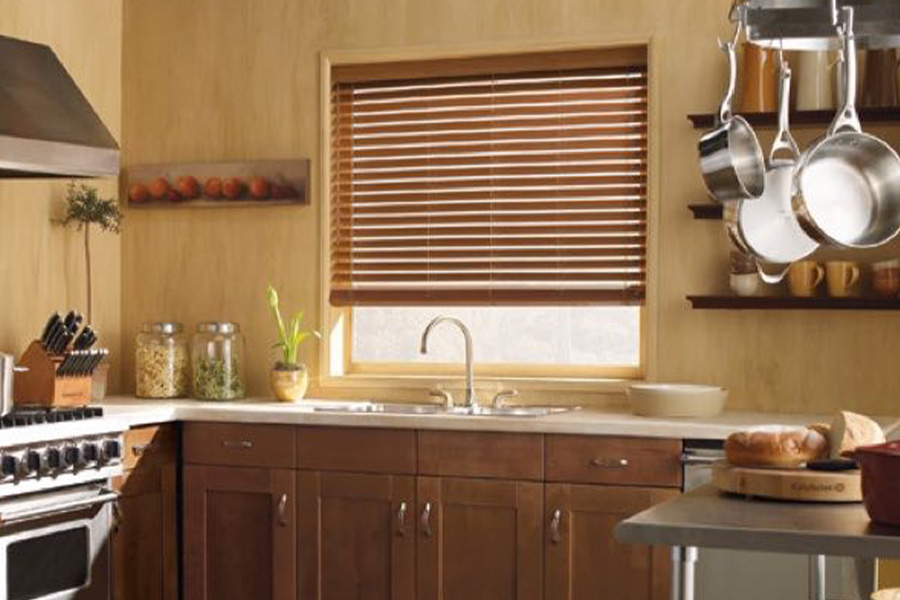 Slat Width

2 inch

2 ½ inch

Colors

Choice of 5 white & near-white tones

Choice of 5 wood-colored stains

Color coordination is available for wands/cords and tassels.

Operation System

Cord tilt

Wand tilt

Routeless

Valances

3 ¼ inch Royal Crown valances are offered.

Cut-outs

Notch or Edge cut-outs are available.


Would You Like Faux-Wood Blinds For Your Home?
Your first call if you're looking for faux-wood blinds in Destin should go to the professionals at Sunburst Shutters Destin. We'll show you the many advantages of installing our durable window blinds for your interior. Just call 850-203-0419 or submit the following form to arrange your free in-home consultation!