Which Window Treatments Won't Fade In Destin?
Your window treatments are in direct UV rays all day, so it's no surprise when they start to fade or discolor. You have to get new window coverings in that case because they will gradually become more unattractive with time. For more resilient window treatments that won't fade in Destin, use Polywood® shutters. These faux-wood plantation shutters don't ever fade or turn yellow in UV light so you can put them in your sunniest window sills with no worries. They also won't stain from water damage or grime, making them perfect for every window in your home.
Strong, White Polywood Shutters Never Fade Or Yellow In Sunlight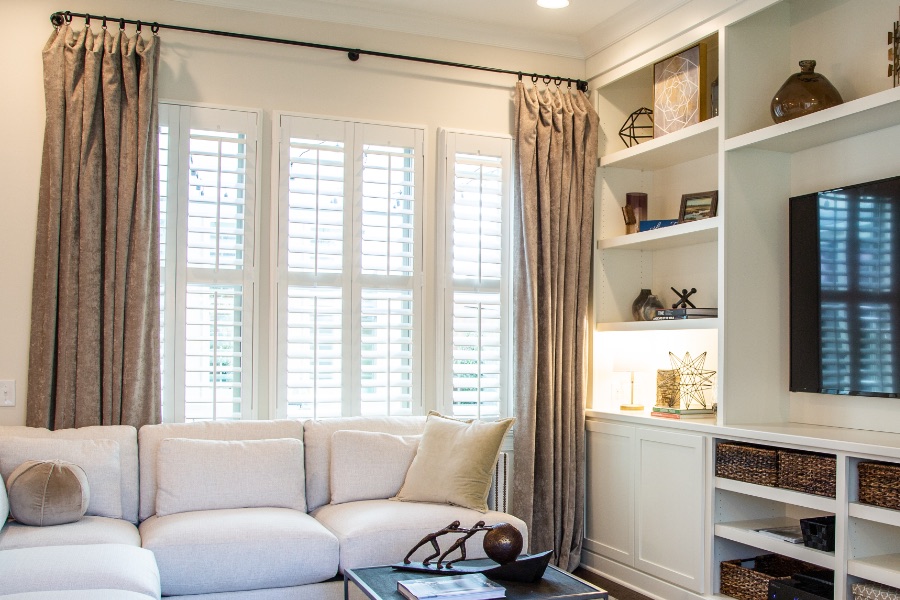 Most window treatments fade in Destin when exposed to strong UV rays. The sun wash out materials like plastic, fabric, and wood, spoiling the lovely appearance of your window coverings. UV rays can cause many materials to break down over time too, which is why even low-quality window blinds turn yellow in sunlight. The one way around this is to use window coverings that are made of UV-resistant materials, likedurable Polywood shutters.
Polywood shutters are interior shutters that have louvers and are made from long-lasting, recyclable wood substitute. Their baked-on white paint finish is UV stabilized and chemically adheres to the material to prevent damage and discoloration from UV rays. While the sun bleaches or discolors other window treatments, Polywood shutters can sit in direct sunlight forever without turning yellow or fading. They stay a stunning, pristine white that always goes with your decor.
Faux-Wood Shutters Resist Discoloration From Moisture And Mold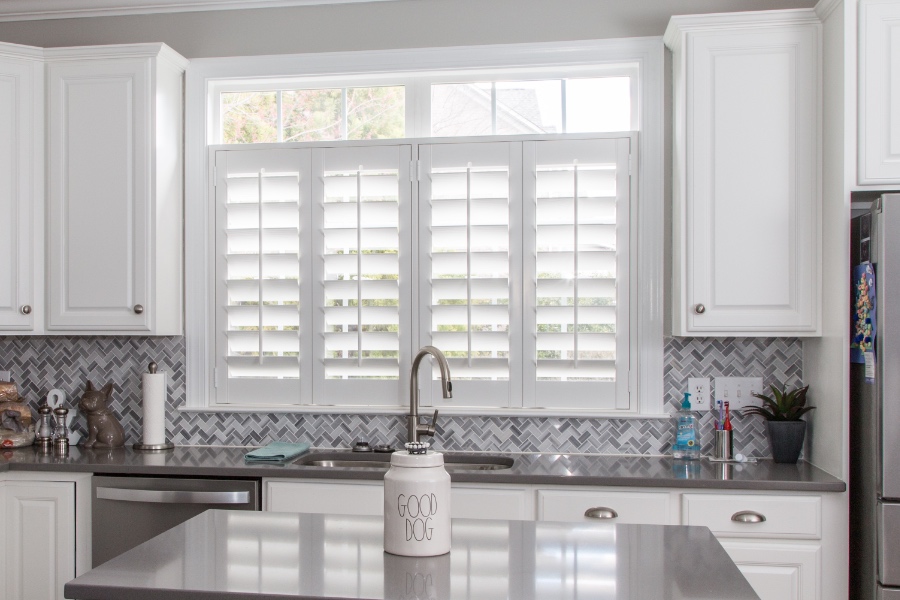 While it's true that sunlight can cause window treatments to fade in Destin, water and humidity can also discolor window treatments. Fabric and wood treatments can both suffer from water stains and mold damage if you don't take care. If you need window treatments in humid environments like the kitchen or bathroom, choose Polywood shutters instead. Just like they resist damage from UV rays, they are moisture-resistant too. Water doesn't soak into their faux-wood material, so they never get water stains, warping, cracks, or splitting.
Stains And Dirt Won't Discolor Polywood Shutters Either
Sticky residues and dirt can stain most window treatments, but not Polywood shutters. Their outstanding finish resists discoloration from dirt build-up and sticky splatters. And in the event that your Polywood shutters do begin to look a bit dingy, they're effortless to clean.
Their durable, broad louvers make dusting your shutters less time-consuming than dusting loose-hanging blinds. And you'll never have the inconvenience of taking them down for laundering and ironing like when cleaning curtains. If your faux-wood shutters have more stubborn soil, a moist cloth and a little rubbing are enough. And don't worry about rubbing off their finish. That hardy paint is moisture-resistant and won't come off on your cloth.
Ask Us About Window Treatments That Won't Fade In Destin
Looking for window treatments that don't fade in Destin? You've come to the right place. Sunburst Shutters Destin specializes in beautiful Polywood shutters and other quality window fashions that last a long time. Let us know what you need in a window treatment, and we'll demonstrate your options during a complimentary in-home consultation. Schedule yours today by calling 850-203-0419 or completing the form below. We look forward to helping you find the perfect window treatments for your Destin home!