What Window Treatments To Choose For Your Destin Custom-built Home
When you're building a custom home in Destin, you strive to find the perfect finishing touches, including the window treatments. It might come as no surprise that plantation shutters are such popular picks in window treatments for custom homes in Destin. Their unique design and appeal complement interiors of all types and allow you total authority over natural light. With these qualities you can easily create a pleasant space and illuminate the enticing features of your custom home.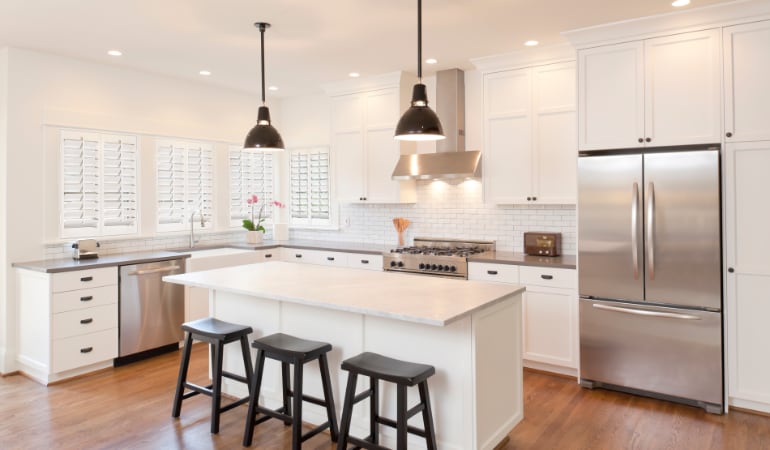 In What Ways Do Plantation Shutters Elevate a Custom Home?
When you want to draw attention to your custom home, select window treatments that residents in Destin incorporate to enhance their homes. Plantation shutters work wonderfully with homes of various styles. They stand out and catch the gaze of onlookers who may be more familiar with out-of-style metal blinds and curtains. Their simple but elegant aesthetic is all that is needed to create a stunning appearance and ensure a positive influence on visitors.
Plantation shutters are a smart finish for a custom-built home. Their crisp lines and adaptable color options complement any style of home, so you can advise the home builder to include them in any room without worrying about how they will blend with your home furnishings.
Plantation shutters can also be designed to fit regular windows and uniquely sized ones, so you have the ability to utilize them on every window and avoid the inconvenience of picking different window treatments for each room. That's one less detail to figure out during the home building process!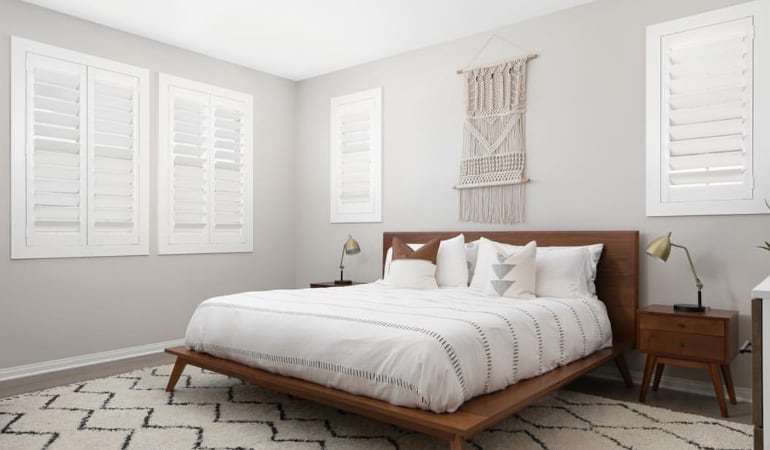 How Do Plantation Shutters Make It Easy To Direct Sunlight?
Everyone loves the appearance of a home filled with sunshine. Although you are likely to select impressive light fixtures to illuminate your custom home, sunlight has distinctive properties that give an area a larger appearance or boost its overall character.
Unfortunately, sunlight is hard to predict. As the day goes on, the quantity of light streaming into your custom home changes, and you have to alter your window treatments to filter the light accordingly. When searching for window treatments for custom homes in Destin, residents often choose faux wood Polywood® and solid wood plantation shutters that allow them to control the intensity of sunshine a room receives.
Simply adjust the tilt rod to change the angle of the louvers in the daytime when the sun is in full force to give a room a more acceptable level of comfort and increase the opening to brighten things up when the sun has shifted to a new location. You can even swing the panels open at the hinges for full sunlight to generate an open air appearance and fasten them again for a more intimate feel.
Adjusting shutter louvers also gives you the chance to shift the sun's rays. When you tilt the shutter louvers in either direction, you can cast light all areas to make a room seem bigger. You are able to filter excessive glare away from your guests' sightline and flat surfaces that reflect without shutting the slats and eliminating the light altogether. With one simple motion, you can manage the placement and the amount of daylight that shines within your home for the comfort of your visitors.
Find The Best Window Treatments For Your Destin Custom Home
Present your custom home in the best way possible with the alluring design of plantation shutters by Sunburst Shutters. We install made-to-order window treatments that Destin residents need for their custom-built homes. Give us a call at 850-203-0419 or complete our simple form to get started with a complimentary in-home consultation.