Top Window Treatments For A Home Library In Destin
The window treatments in your home library in Destin may appear to be unimportant, but they actually offer quite a bit to help you fashion the perfect area for relaxing with a good book. The right treatments give you the ability to direct light, privacy, and even the comfort within the room! In the event your home library window coverings fall short of those standards, we propose you consider durable faux-wood shutters. Here are some good reasons to make the change.
Switch Between A Sunlit And Cheery Or A Dim And Cozy Home Library With Faux-wood Plantation Shutters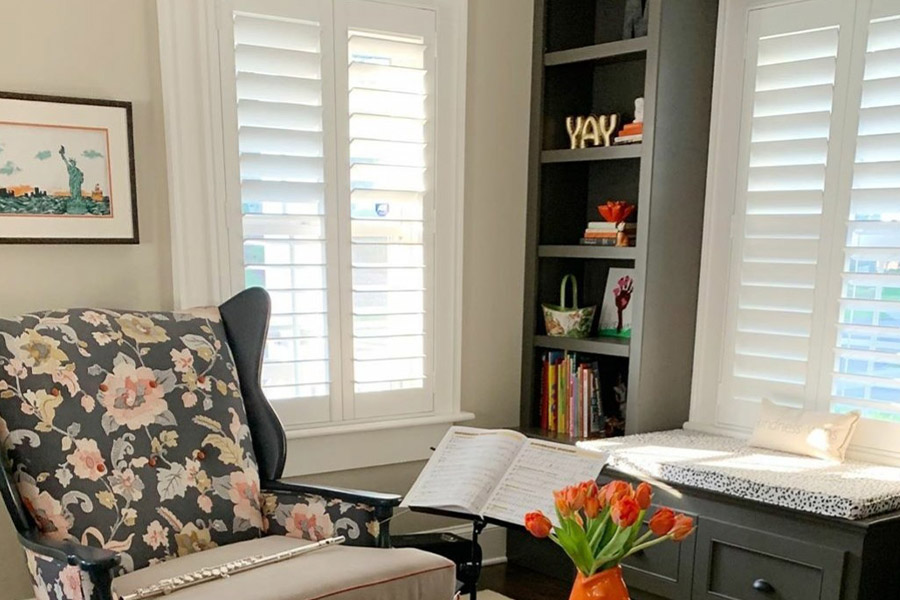 Each home library needs enough light for reading. Although, there are instances when an overabundance of light hurts your eyes. And what happens when you would like a moody atmosphere for settling in to a a good mystery? The ideal window treatments for home libraries in Destin let you simply change from bright natural light and a darkened room.
Plantation-style shutters are a cinch to operate. You are able to pull open the panels for complete sunshine when electric lights aren't enough or if you would like to save on your utility costs. When the sunshine is too much, keep the panels closed but adjust the slats for the perfect level of illumination. You might even use the slats to divert excessive sun rays from your or e-reader and achieve just the right level of brightness to avoid eye strain. And when you desire a cozy, dim home library, the solid panels and louvers shut tightly to block nearly all exterior light.
Minimize Outdoor Disruptions When You Read With Polywood Shutters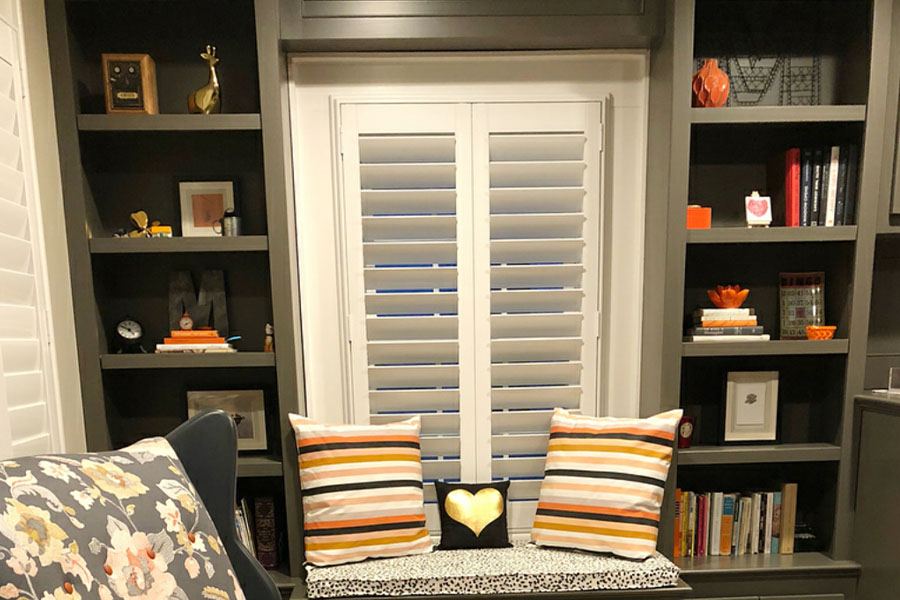 When the time comes to settle down with that new mystery you've been itching to read, the last thing you want is a racket from outside. Polywood shutters are able to limit these annoyances when you are looking for peace and solitude. All you have to do is shut the slats and hinged panels if you don't want to catch glimpses of dog walkers or Destin rush hour in your peripheral view as you try to enjoy your book. Your sealed shutters will inhibit outsiders from looking at you in your private area too. And unlike many window coverings, you can shift your slats to welcome in some light so you can read while preventing views from the exterior.
Solid composite shutters even do an amazing job of muffling excessive exterior noise when you compare them to flimsier products like shades. Did a person across the street start a lawnmower right when you had reached the good part of your book? Shut your shutters for some peace and quiet as you read.
Keep Out Window Drafts With Polywood's Insulating Capabilities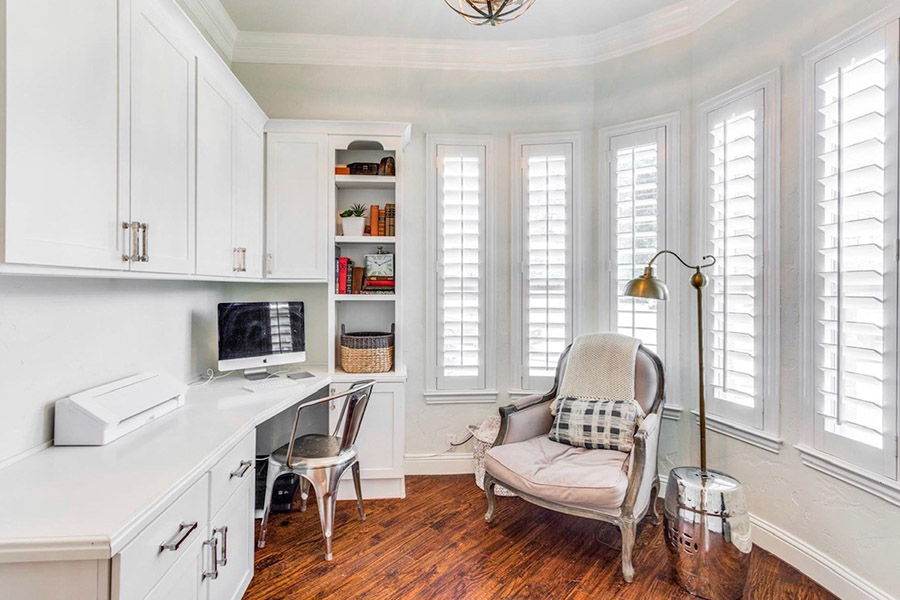 Along with providing solutions for sun and exterior disturbances, your well-made composite shutters prevent drafts that might make you uncomfortable while you repose in your preferred easy chair.
Polywood shutters offer a higher level of energy efficiency
than every other window treatment. Both cold air and hot sun rays cannot penetrate their manufactured wood. And their exceptional production prevents outside air from slipping past borders. Polywood shutters will block around 30 degrees of temperature loss from your room's windows to protect those first editions from the sun's rays and air while maintaining your comfort.
Sunburst Shutters Destin Has The Top Window Treatments For Your Home Library In Destin
Come up with the ideal home library with durable, faux-wood shutters from Sunburst. We'll take examples to your residence to let you see how they look in your room. We'll then build your products to the exact dimensions of your window openings. Start today by calling 850-203-0419 or submit the form on this page to arrange your no-cost in-home consultation.