Preferred Awning Window Treatments In Destin
Awning windows in Destin have been known to be difficult to enclose while still experiencing their benefits. They use a hinge at the top and glide open from the lower end as you operate a crank. You frequently see them higher up the walls than other window varieties and in high humidity areas like baths and kitchens where you want extra airflow. And they're generally longer in width than height.
Versatile Polywood® plantation shutters are perfectly equipped to the challenges of awning window treatments in Destin. They open and close simply and with little effort, accommodate the different measurements of awning windows, and offer a defense against water damage. Here are all the reasons why Polywood shutters have become your top pick for awning window treatments.
Polywood Shutters Are The Most Suitable Choice For Awning Windows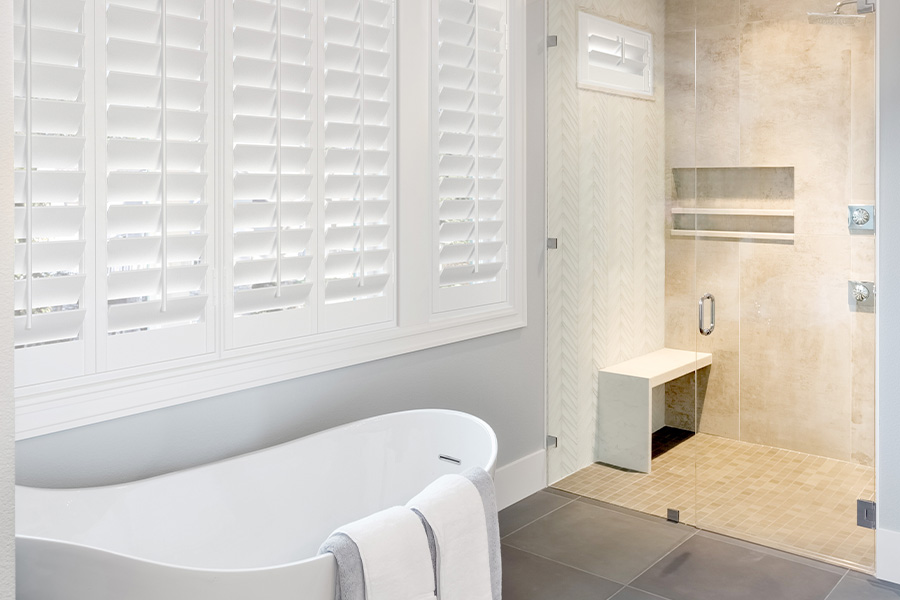 Awning windows are designed to bring your home plenty of light and air circulation, so you can't have window treatments that limit those benefits. Polywood shutters have various ways to manage the sun's rays, airflow, and privacy. You can open up their panels to the sides in the event you desire total sunshine or fresh air from your awning windows or you might shift their slats for your preferred amount of illumination. Whenever your awning windows are high on the wall, the sun's rays might infiltrate at a tricky angle. Adjustable louvers are able to divert light if it causes glare on a reflective surface or shines in your eyes.
If your awning windows are located near the ceiling, shutters are still simple to adjust. You don't have to extend to the top of the window to shut them like you have to with alternative products like shades. Simply open or close the louvers or entire panels using the tilt rod from wherever you can. Shutters don't have cords that can swing and catch on your window crank either!
Polywood Shutters Accommodate Wider Awning Windows For Outstanding Insulation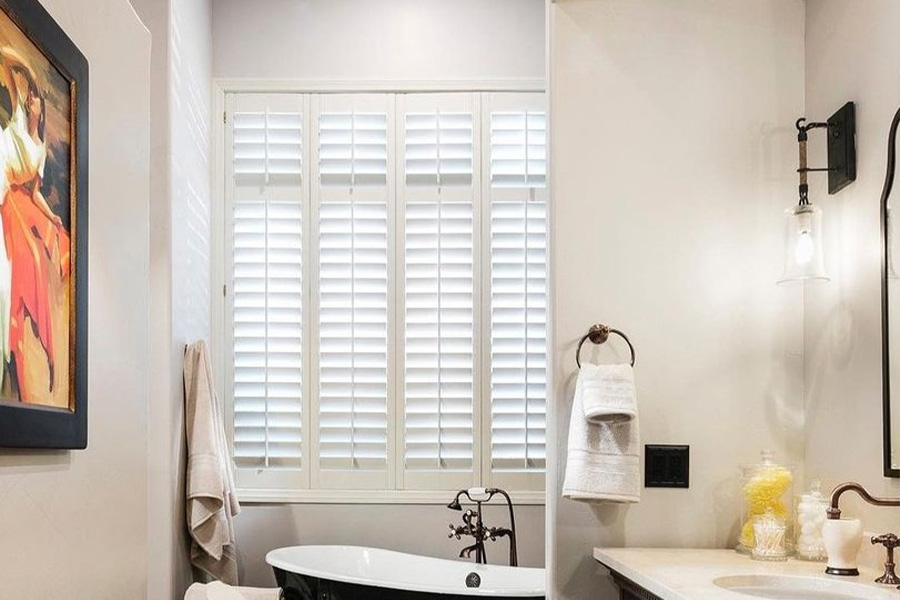 Due to the fact that awning windows are often greater in width than height, you likely won't be able to purchase ready-made treatments that match them exactly. Use
customized plantation shutters
instead. The outer enclosure is constructed to your window's precise dimensions to ensure a ideal fit. This exacting construction is more attractive and inhibits openings for light or air to enter. The components can even be designed to accommodate your awning window crank, so it's freely accessible.
Polywood shutters include the extra advantage of patented weatherstripping that enhances your window insulation if you close them. This insulating quality helps keep the room at a comfortable temperature and saves you money on utility expenses.
Polywood Shutters Stand Up Against Damp Conditions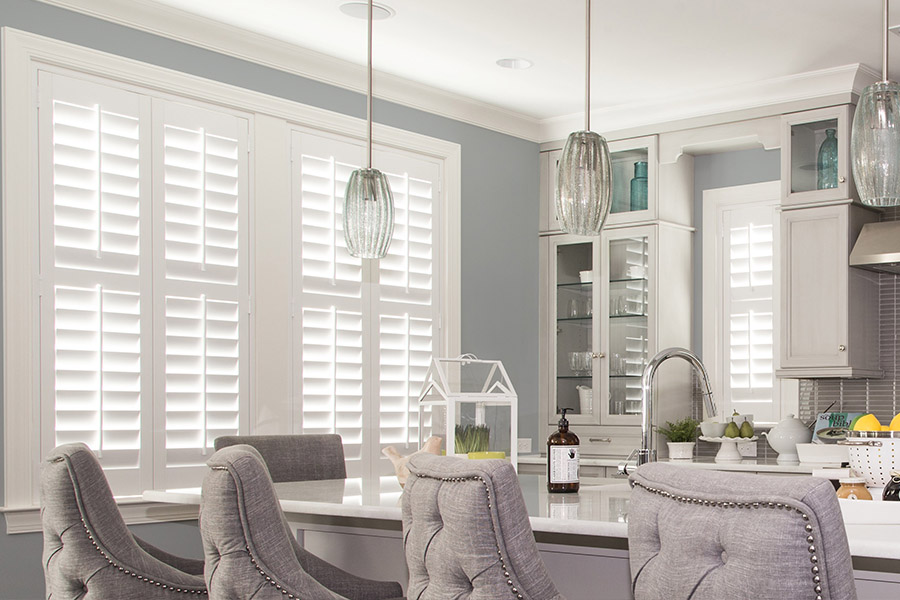 You'll frequently find Destin awning windows in baths or kitchens for additional airflow. Unfortunately, the constant moisture and higher heat in these spaces has the ability to wreck fabric and wood window treatments. But not Polywood shutters! The synthetic wood and resilient exterior finish doesn't crack, discolor, or warp from moisture and heat. You can put them on awning windows in close proximity to the shower or above the kitchen faucet, and they'll remain in perfect shape for as long as you stay in the house.
Sturdy Polywood shutters are easy to clean, too, even when your awning windows are hard to access. As an alternative to removing them to throw in the wash like curtains or attempting to access them with vacuum-powered brush feature like shades, simply clean them with an expandable duster. And if your bathroom or kitchen shutters get grimy, all they need is a quick clean with a damp cloth.
Sunburst Shutters Destin Carries The Best Awning Window Treatments For Destin Residences
Sunburst Shutters Destin will help you select awning window treatments you love from our incredible assortment of products. We supply samples to your home so you are able to get an idea of how incredible our distinctive materials look within your interior. Contact us at 850-203-0419 or fill out the form below to arrange your free in-home consultation.