How To Use Window Treatments For Palladian Windows In Destin
Distinctive Palladian windows add a unique design element to every Destin property. These substantial windows with a large, arched middle window complemented by a pair of rectangular windows of a reduced size offer lots of sunshine and a great view. However, you might be wondering how do you place something over these stunning windows to adjust for privacy and light without concealing their shape?
Louvered shutters are the ideal window treatments for Palladian windows in Destin. The reason is due to the fact that shutters are customized to fit the exact size of your specialty windows. They keep the shape, give you excellent command over light levels, and match the breathtaking appeal of your Palladian windows.
Plantation Shutters Match The Unique Shape Of Your Palladian Window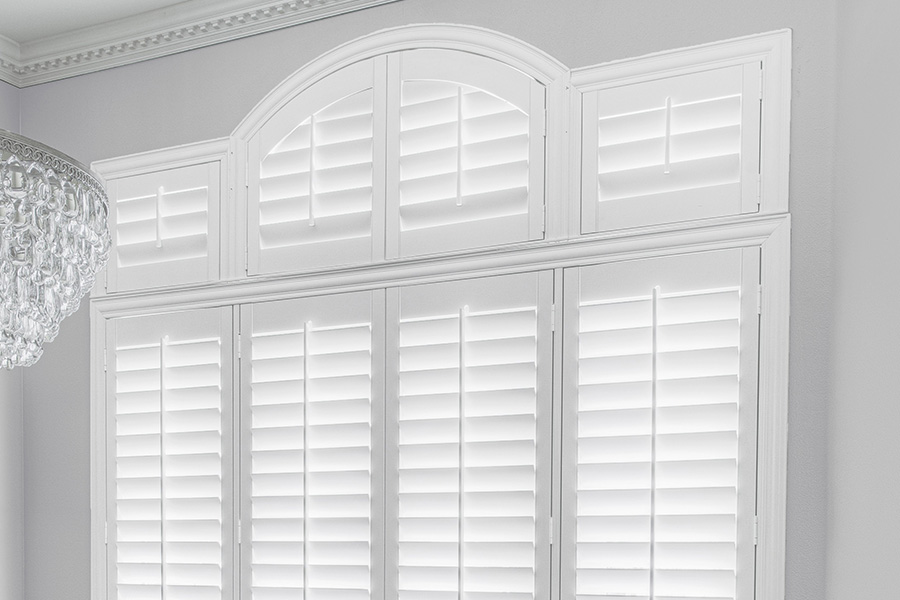 In the event you have such a lovely window as a Palladian window, you wouldn't want to cover its shape. Although traditional products like curtains provide some ability to control light and privacy, these one-size-fits-all options will either conceal your arched window in the middle or leave the arch unshielded and allow light to enter.
Custom interior shutters give you the best of both worlds. Both natural wood and faux-wood shutters are made to match your window's specific dimensions. A frame is fabricated around the opening, and louver-filled panels are made to connect inside your frame. If you have a specialty arched design like a Palladian window, you might elect to have the panels on each side reach the arch's top and feature the same rounded edge as the outer framework, or you can have the arch fitted on its own and inset with a half-round sunburst. Either way, the slats will be adjustable so you maintain great mastery over the levels of privacy and light.
Interior Shutters Let You Manage Natural Light And Privacy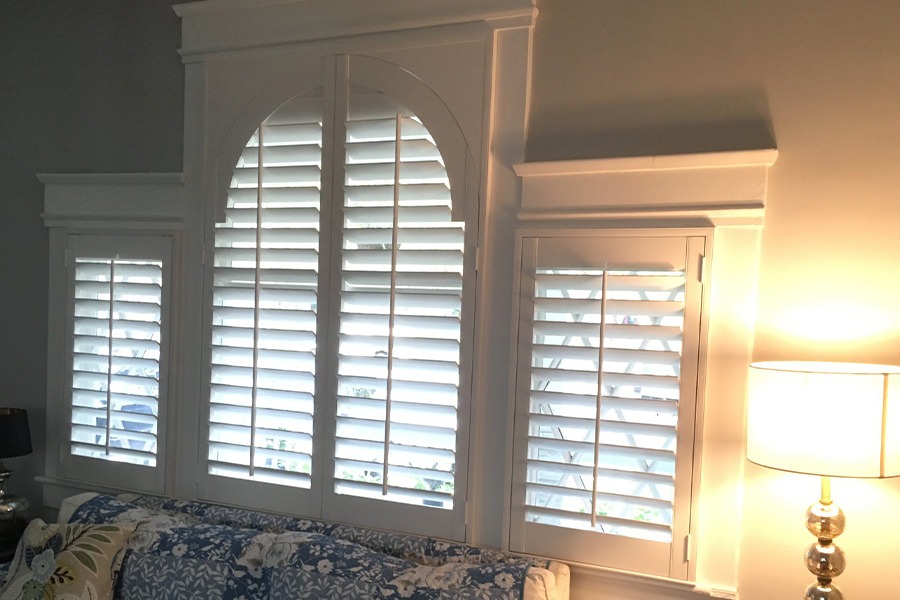 By providing such a great fit, interior shutters allow you to enjoy total mastery over the amount of light and privacy you experience with your Palladium windows. Skillfully installed interior shutters will not have unwanted space between the window and the shutter's framework, and by closing the slats, you prevent sun glare while enjoying more privacy. This attention to detail means that your shutters are extremely energy efficient too.
Faux-wood shutters,
particularly, insulate windows with their exclusive insulating ability.
Naturally, sometimes you wish to see the outside world through your Palladian window and flood the room with sunlight. In that case, tilt open the louvers until you succeed in getting the view or light levels you desire. You can move the the slats to redirect glare away from reflective surfaces or out of your eyes as well.
Interior Shutters Match The Allure Of Your Palladian Window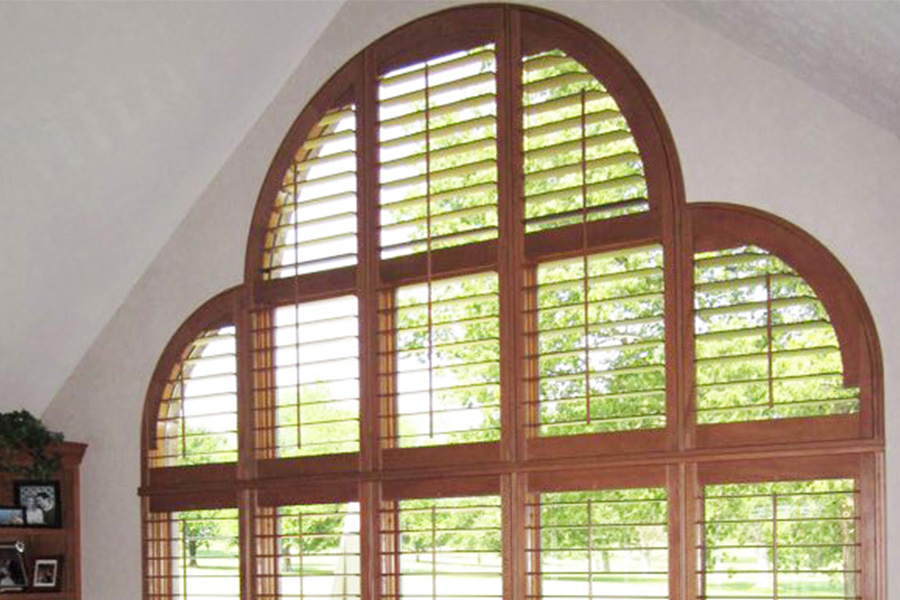 A magnificent window requires comparatively attractive window treatments. Plantation shutters are a fantastic option as window treatments on Palladian windows in Destin. They bring breathtaking design elements and appeal to any area and draw much more attention than basic drapes or blinds. And you can create the precise feel you want with your preferred choice of material, color, and frame style. Choose modern and stylish with white faux-wood shutters and a thin frame or traditional with
natural wood Ovation shutters
with a rich wood stain and elaborate frame. When you have a range of choices, it's not hard to customize interior shutters that blend perfectly with your existing interior.
Consult With The Specialists At Sunburst About Window Treatments For Palladian Windows In Destin
Sunburst Shutters Destin goes the extra mile to ensure you locate the perfect window treatment for each room at your home. We will walk you through our impressive collection of premium window materials and expertly install your products so they look their very best. Get started with a no-charge in-home consultation by dialing 850-203-0419 or by submitting the form on this page.