Tips To Upgrade Your House's Windows In Destin
Windows can be one of the most important elements of your residence. They function as a design centerpiece and help define your unique style. They are your best method to transfer sunshine into your interior. And if you open your house's windows in Destin, you can let a refreshing breeze into any room.
With that being said, aging windows can lead to issues for your home. Inefficient windows can leak treated indoor air that makes your utility costs rise. Older windows can obscure sunshine and make your home seem dark. In the event your windows in Destin look unappealing or lack energy efficiency, the time is right for an update. Regrettably, switching out your windows is often not practical. Instead, explore these easy ideas for using window treatments and other possibilities to revive your windows.
Give Your House Windows In Destin Some Flair With Dazzling Window Treatments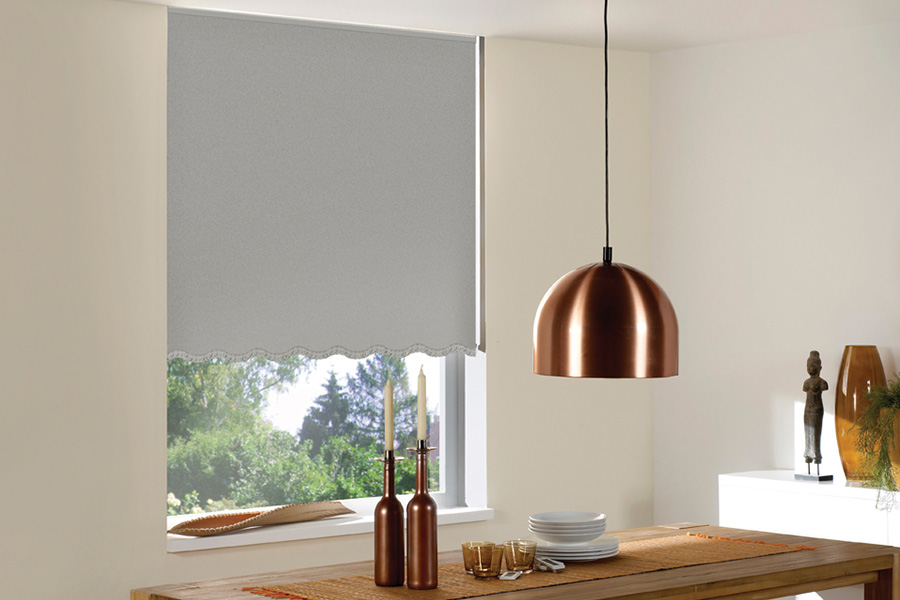 In the event your windows aren't very attractive, alter their appearance with fantastic window treatments. Consider
patterned window shades
for a unique focal point or woven products for a touch of nature within your home. If you're having trouble deciding what will work with your house's features, select adaptable plantation shutters. These shutters are available in
traditional hardwood
coming in a wide variety of wood stain colors or
distinctive white faux wood
which is suitable for any interior.
Window treatments give you the best of both worlds. When you're looking for extra privacy or less illumination in a room, louvered shutters or room-darkening roller shades block the line of vision into your home and sunshine. If you want a little isolation but still have a need of sunlight, try sheer shades or shift the louvers on your shutters.
Prevent Thermal Transfer With More Efficient Products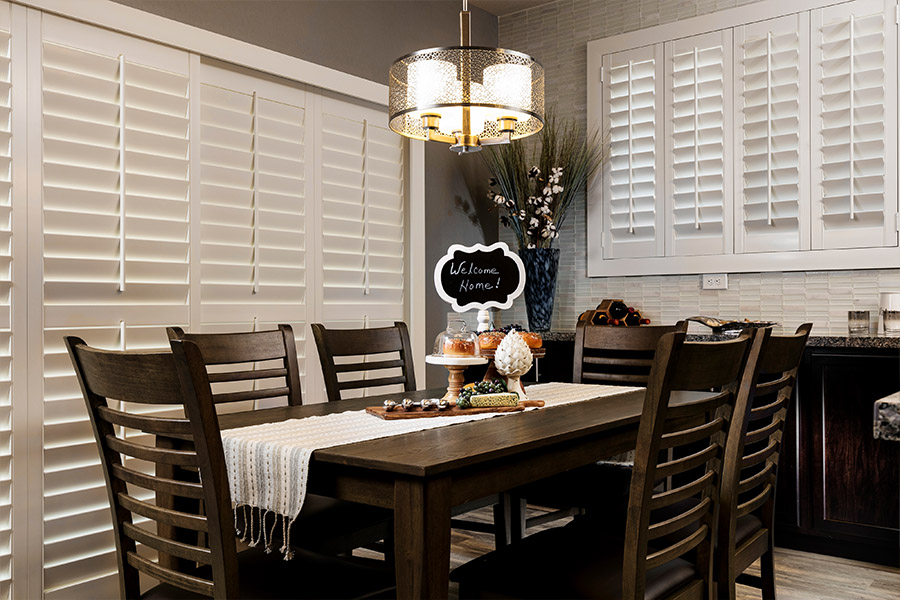 House windows in Destin let in a great deal of hot and cold air that may make your house unpleasant and raise your energy bills. When you have older windows with poor insulation, switching them out with higher efficiency windows will lower expenses and boost your peace of mind in the long run. Speak to your window provider about implementing multiple panes of glass, windows filled with gas, UV reflecting glass coatings, and other options to increase insulating ability.
When upgraded windows aren't in your project budget, you have the ability to prevent drafts and loss of energy with certain insulating window treatments. Cellular shades have a unique cell that confines exterior air to prevent it from escaping into your home. As an alternative, for superior insulating power from window treatments, install composite Polywood® shutters. Their high level of insulation blocks approximately 30 degrees of temperature fluctuation when you close the panels and louvers.
Freshen Up Your Windows With Trim Paint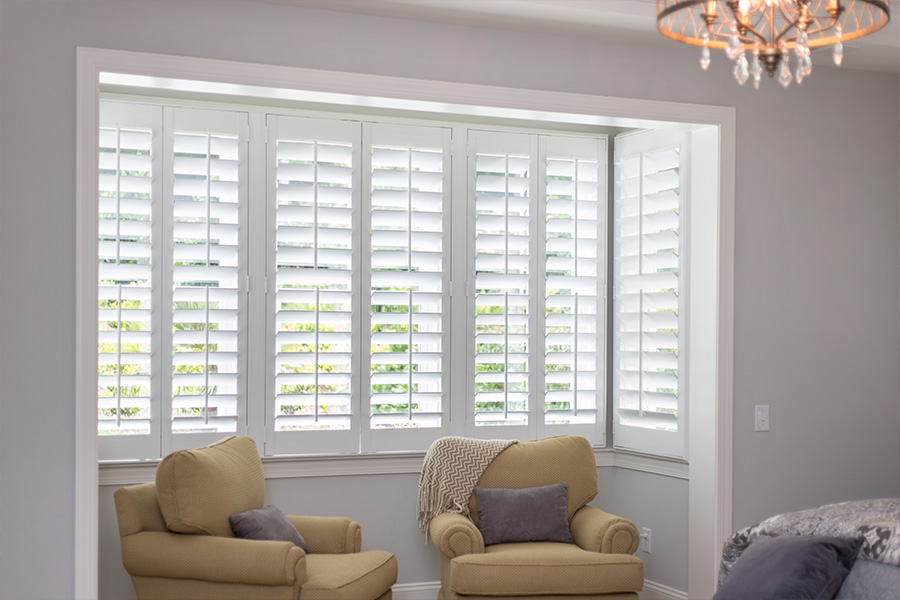 If your windows seem boring, you might paint their trim for a new look. Paint richer, dark natural wood bright white for a up-to-date feel, or paint light-colored trim a dark shade for dramatic flair. When your trim presently is the same as the color of your wall, help your windows stand out with the identical color but select a shade that is darker. Whatever hue you select, make sure it's a resilient high-gloss finish that will stand up to bumps and scratches.
Install Eye-catching Window Treatments That Increase Curb Appeal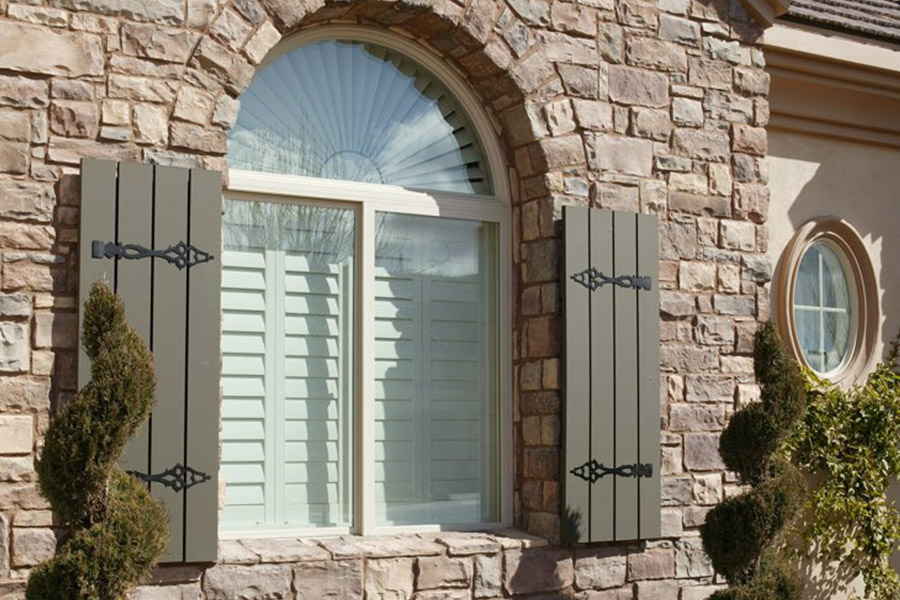 Since your windows treatments can be seen through your windows, pick products that are multifaceted and boost your home's outward appeal. Plantation shutters are constructed with crisp lines that go with virtually all architectural styles, and dazzling white Polywood shutters are easily seen from outside and blend with exterior colors. When looking for a unique focal point, consider your favorite type of window shade in a vivid hue. When a more subdued look is more to your liking, a neutral-colored shutter or shade will go with the unique colors of your Destin house.
Improve Your House Windows In Destin With Shades And Shutters From Sunburst
No matter if you want graceful plantation shutters or patterned window shades, Sunburst Shutters Destin has you–and your windows–covered. Get started with your window makeover with a free on-site product presentation. We'll help you pick the perfect products for your home. To schedule an appointment, call 850-203-0419 or fill out the form below.