How To Choose An Interior Shutter Color In Destin
One of the perks of elegant plantation shutters is their range of versatile colors, carefully handpicked for timeless home designs. But the question remains: How do you choose an interior shutter color in Destin? Should you choose stained wood Ovation® shutters or go with a paint in just the right color instead? Then you have classic white Polywood® shutters that complement everything. If you're stumped attempting to select from the abundance of options, consider these interior shutter color ideas for Destin homes to help you pick the ideal color for your shutters.
Ideas For Using White Polywood In Your Interior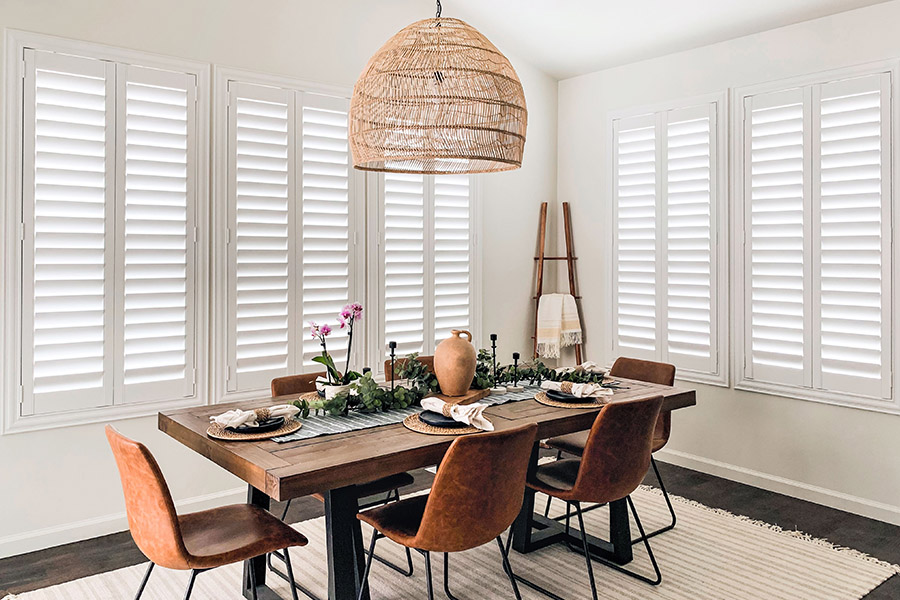 White goes with any interior and will always be in style. If you want window treatments that you'll never have to change even as you redesign your home,
pick white Polywood shutters.
They complement all types of decor and never go out of fashion. White is the most popular shutter color for good reason.
But which shade of white shutter might you choose? That hinges on the existing colors in your room. Off-white shutters harmonize nicely with beiges and creams and bring warmth to what is a neutral color scheme. Bright white is nice with gray to promote a fresh, contemporary look. And basic white is suitable for everything!
A great number of Destin residents select a white tone that matches their trim for a uniform appearance. But you could also mix white shutters with a different color of wood trim for dramatic contrast. If you think that white options are too simple but you appreciate Polywood shutters' outstanding energy efficiency and tilt control, add a vibrant cloth valance or curtains to embellish your shutters. You'll still experience all the perks of interior shutters, and they'll always coordinate with whatever drapery you integrate as fads update.
Tips For Using Stained Wood Shutters In Your Destin Residence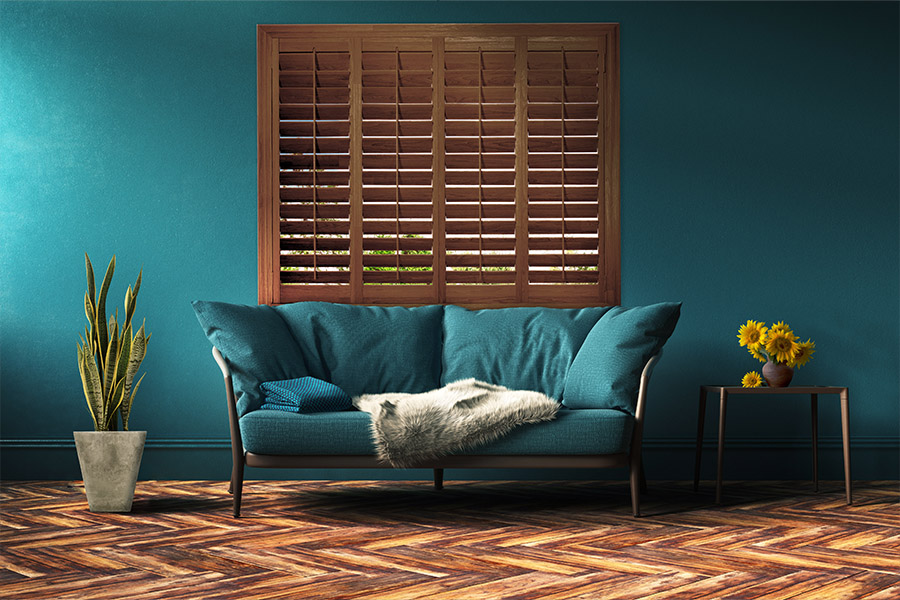 Destin residents who like more time-honored decor or desire more organic materials in their homes may appreciate wood shutters. You could also want wood plantation shutters if you reside in a historic home or a property with an abundance of wood characteristics, like a craftsman-style home.
Ovation wood shutters are available in 27 different stains, so you will find many choices to explore. The simplest way to determine a color is to find a stain that goes with other wood features in your house. You can also consider your preferred decor trends for tips. Prominent coastal and farmhouse decors frequently incorporate gray or white-washed wood. Scandinavian style favors lighter wood hues, and the return of the mid-century modern look has made medium tones popular again.
Ideas For Using Painted Wood Shutters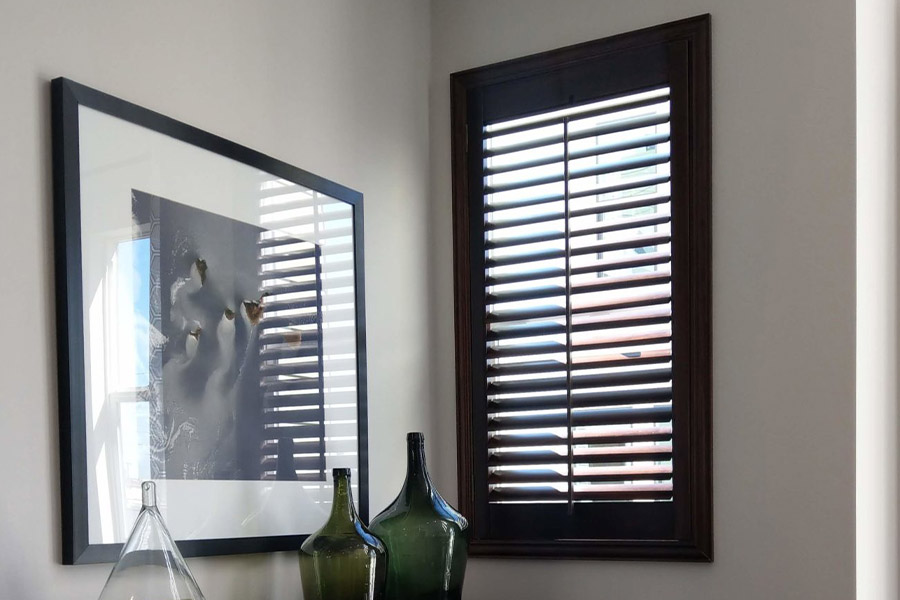 You can also get painted wood shutters. You'll see them in beige, gray, white, and black to harmonize with your established design. You could consider beige or white choices for an area with a mild, neutral color scheme. Black shutters accommodate current trends that use black window trim. Or you can select a hue that goes with other features in the area like furnishings, doors, or rugs.
However, stay away from vivid or bold options -- like green, red, and blue. These might seem like a good plan when you first get them, but they drastically curb how you design the other areas of your space in the coming years. And it's hard, if not impractical, to paint your plantation shutters after they are put in place, which often invalidates the warranty.
Let Us Help You With Interior Shutter Color Ideas In Destin
The simplest way to locate the perfect color for your interior shutters is to look at them right on your windows. Schedule a meeting with Sunburst Shutters Destin, and one of our professionals will visit your home and show you how our shutters look close up. Contact us at 850-203-0419 or complete the ensuing form to request your no-charge on-site consultation.