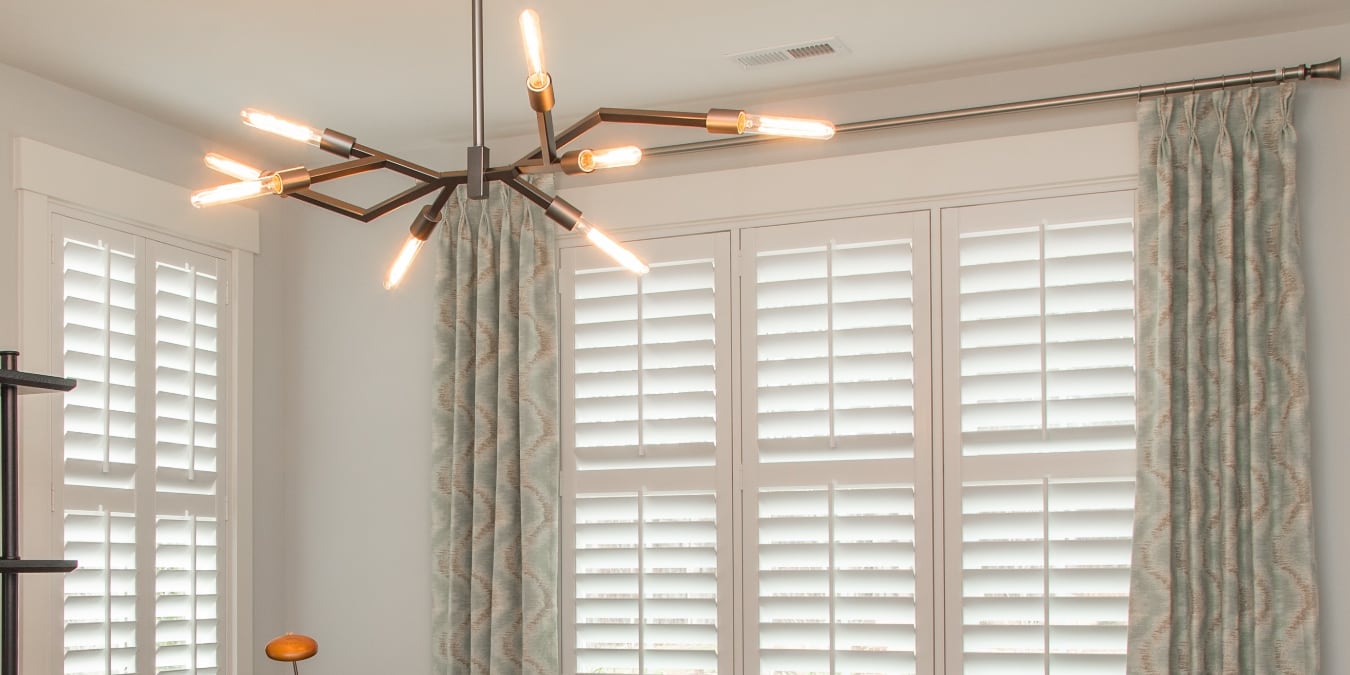 Home Office Window Treatments In Destin That Work For You
If you are one of the many people working remotely these days, you might need some guidance in upgrading your Destin home office. You can begin with your window treatments. Need to see a short comparison of the various home office window treatments?
Check out our window treatments chart, for window treatments perfect for your home office.
Products like plantation shutters and motorized window shades are smart home office window treatments for Destin professionals who would like to have a distraction-free and comfortable work setting without sacrificing style. They are even capable of helping you look your best during online conferencing! Explore the ways you can use these window treatments to your benefit.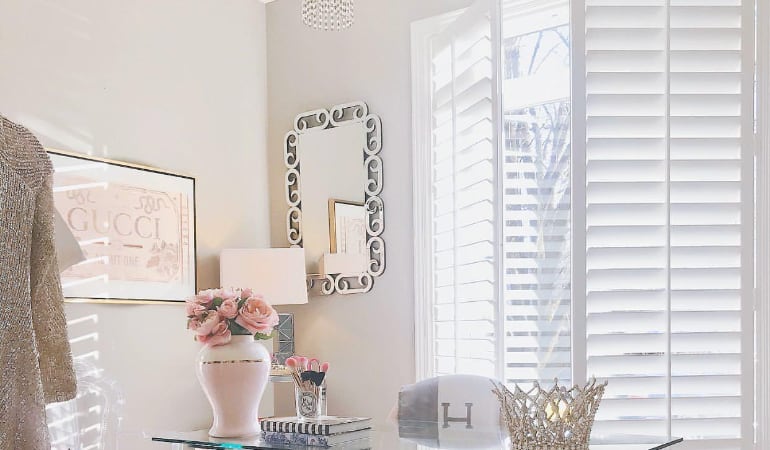 Plantation Shutters: Versatile Home Office Window Treatments In Destin
Working remotely has its own set of challenges, so select home office window treatments in Destin that can optimize your space. The time-tested craftsmanship of plantation shutters makes them a popular option when you'd like to manage your area's light and temperature.
One of the perks of working from your home office is that you get to control the temperature. Even so, you don't want to increase your utility expenses by running the HVAC every hour of the day. Polywood shutters with insulating qualities are a smart alternative. When it's hot and sunny, keep your shutters closed to cool your home office and keep the glare off your display screens. On chilly days, that same insulation keeps drafts at bay.
Ready to reduce electric bills or hate lackluster lighting? Shift the louvers on your Polywood shutters for sunlight that you can direct away from your computer display and into other areas that need it. Shut them again to block outside distractions like passing traffic and dog walkers. Or shut your shutters for privacy after the sun goes down if you end up working late.
If you'd like a little more appeal in your home office, the clean lines of Polywood shutters create an elegant architectural detail that gives a boost to even the most basic of windows. They come in a multitude of versatile colors as well. Whether you select fashionable white shutters or a warm and welcoming hardwood shutter, your new home office window treatments will have you thrilled to be working from home!
Motorized Window Shades Provide Variety And Convenience for Destin Workers
Similar to plantation shutters, a wide array of shades provide privacy and comfort control for your home office windows. Light-suppressing blackout shades minimize glare from the sun. Eco-friendly cellular shades protect you from chilly drafts and maintain a room's warmth. Transitional shades allow you to pick between filtered natural light or no light at all.
Window shades also come in a multitude of colors, textures, and materials to suit your tastes and fulfill your idea of an ideal home office. You might like a stunning choice like Roman shades that look great behind you during video conferences or a simple and functional product like roller shades to eliminate outside disturbances.
Once you know what style of window shade you plan to buy, consider the motorized version to upgrade your space even more. Motorized window shades function with a remote controller instead of by hand. This offers more flexibility for adjusting the amount of light in your home office.
When the sun moves and a glare interrupts your attention, you are able to shut your shades with a tap of the remote without getting up. If the sun is impacting your appearance on a conference call, or you realize your office resembles a dungeon online, you can close or open your motorized shades without getting up. Your manager and co-workers will be jealous of your work from home set-up when you improve your home office window treatments in Destin.
Are You Still Trying To Figure out Which Window Treatments You Should Get For Your Home Office? We've Compiled This Chart To Help You Consider All Of The Options.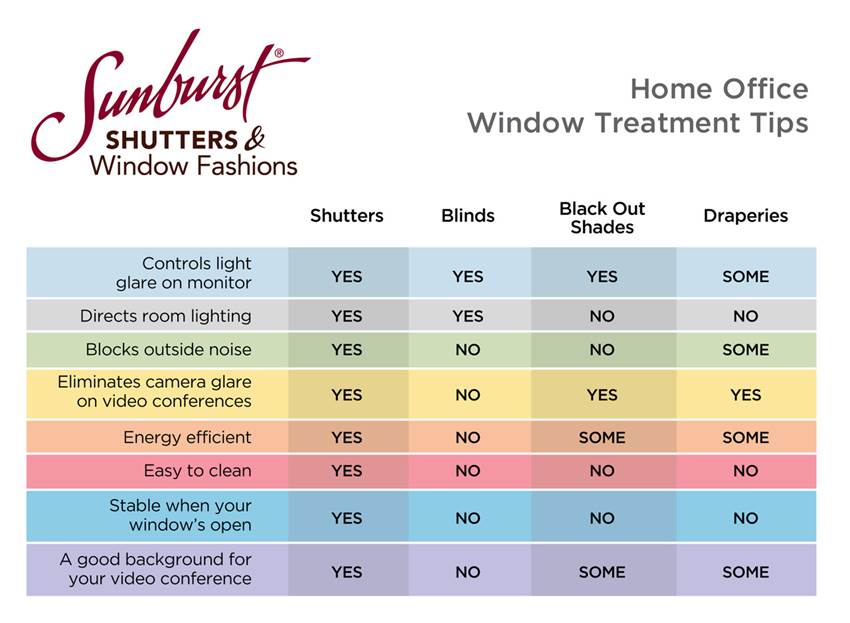 Elevate Your Destin Home Office with Window Treatments From Sunburst Shutters
You'll work better when your window treatments keep you comfortable and distraction-free. Speak with the window treatment experts at Sunburst to find the right product for your home office. For a free in-home consultation, call us at 850-203-0419 or fill out the form below.