5 Destin Home Renovations That Make Your House Feel Like New
If you've grown tired of your property but you have no interest in moving, the right home improvements will completely change your perspective. You should consider attractive and functional window treatments, bringing in more light, adding a screened-in porch, or any of the following Destin home renovations to make your house feel new.
Get Upgraded Window Treatments For A Destin Home Renovation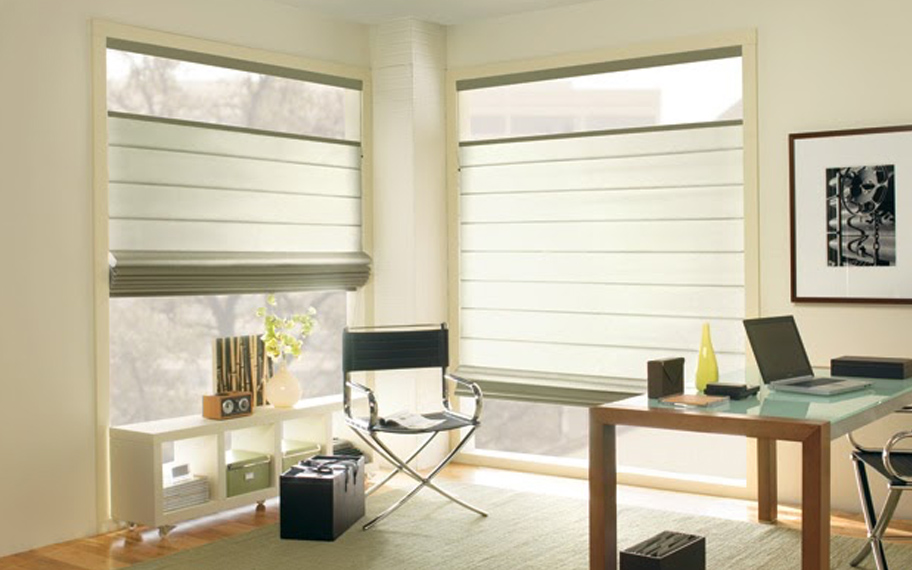 If your property still uses the original blinds from when you moved in, switch to fashionable window shades like bold-patterned roller shades or refined Roman shades. You might even go with transitional shades to easily turn your sunny family room into a room that's perfect for movie night.
Long-lasting, faux-wood interior shutters are popular for producing the most dramatic facelift to your home. They provide both stunning architectural detail and superior light management. Their classic white color complements your existing interior, so there is no reason to change anything else in the room. You are able to open the hinged panels for a flood of natural light or just tilt open the built-in louvers to shift filtered light to the right spots. You also might want to shut the panels and louvers to prevent nearly all of the exterior light and those unwanted drafts.
Illuminate Your Home With Light Upgrades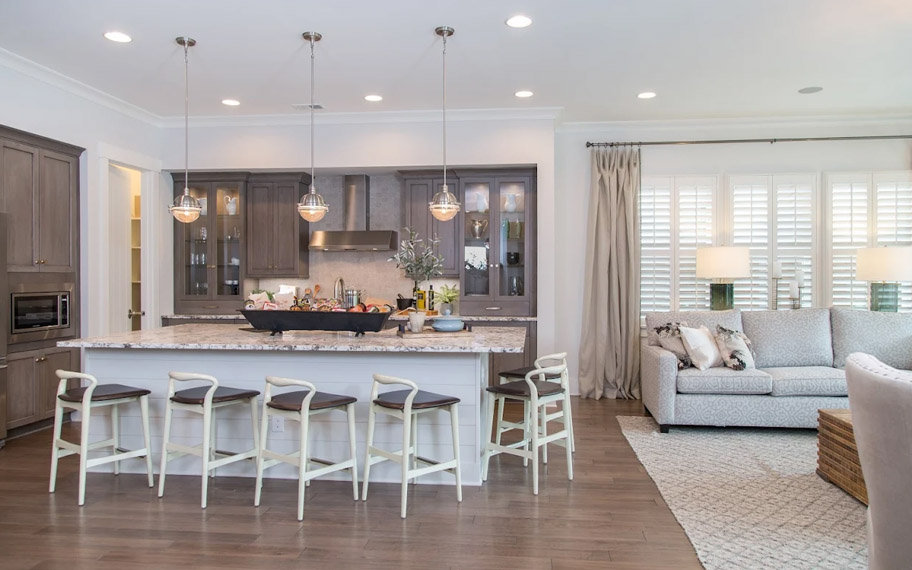 The proper combination of electric and natural light can improve your indoor environment and make it seem more roomy. If your space appears to be crowded and gloomy, add more light. A certified electrician could wire your choice of fixtures, or you could mix and match an assortment of lamps. It's not difficult to track down lights for your unique style, from bold, eye-catching lamps to ornate chandeliers.
It's smart to make use of natural light to lift your spirits and brighten your space. If you are using flimsy window blinds that are awkward to use, switch them out with interior shutters. These sturdy products effortlessly open to give you a clear view of your windows when your loved ones want more illumination for various activities.
Renovate From The Ground Up With New Carpet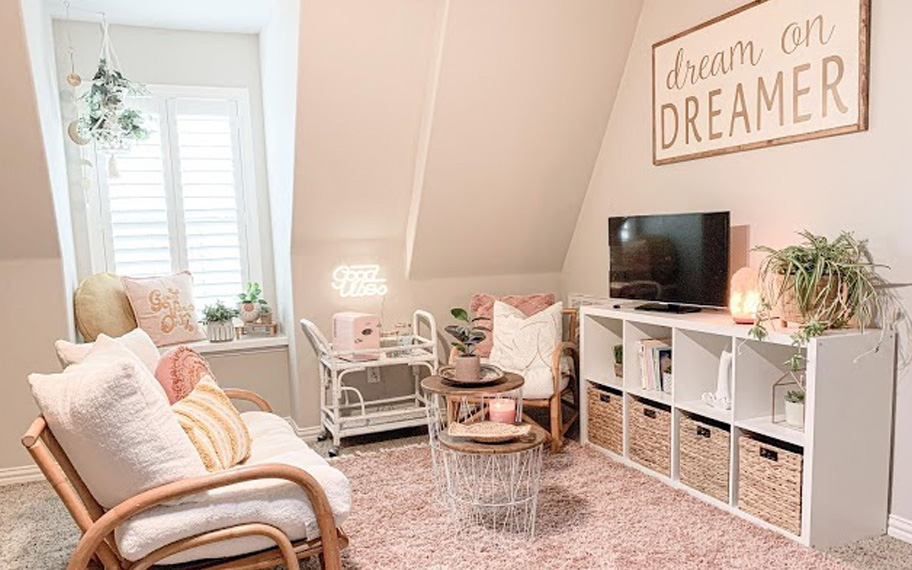 Your carpet gets a lot of wear and tear daily from everyone trodding over it. If your carpeting appears worn and discolored, switch it out for an instant home makeover. The latest carpeting styles range from neutral colors and environmentally conscious products to more dramatic coloration and extreme designs, so there's a product for every house and room. You might peruse various styles and thicknesses to locate long-wearing, comfortable carpeting that makes sense for your home. If you don't require brand new carpets, mix things up with a stylish rug.
Take Your Living Space Outdoors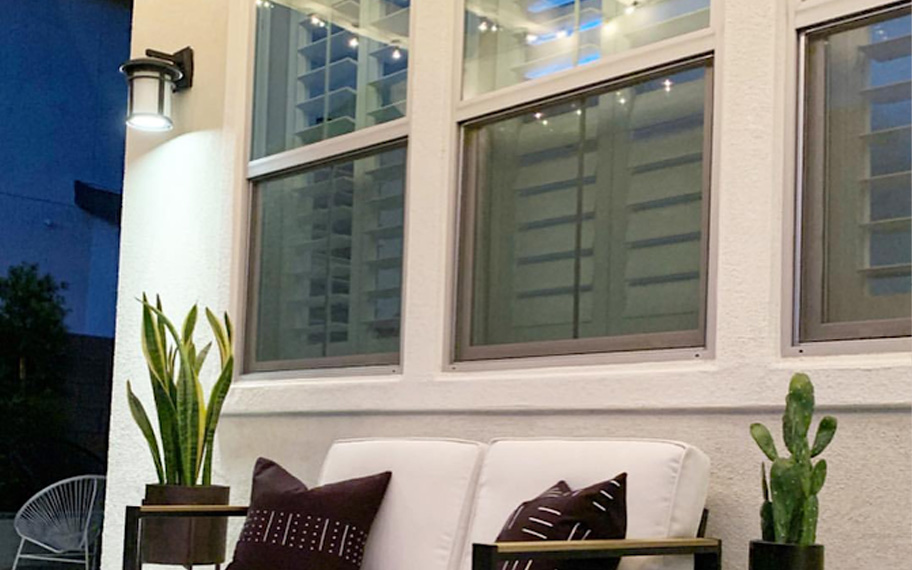 Destin home renovations can expand beyond your interior. When your property is beginning to feel a bit confined, install an outdoor living space. Your deck or patio will become more suitable for entertaining with outdoor furniture, an umbrella or gazebo for shade, and string lights. You might integrate a fire pit and yard activities for more relaxation and enjoyment. In the event you don't have a deck or patio, you are able to construct one by installing patio pavers in a range of styles and colors.
Porches are a breeze to remodel into functional living area. Simply touch up the paint and add a free-standing or hanging swing and a rocking chair or two for seating. Or screen in your porch to keep the bugs out and make outdoor living more satisfying.
Make A Statement With Wallpaper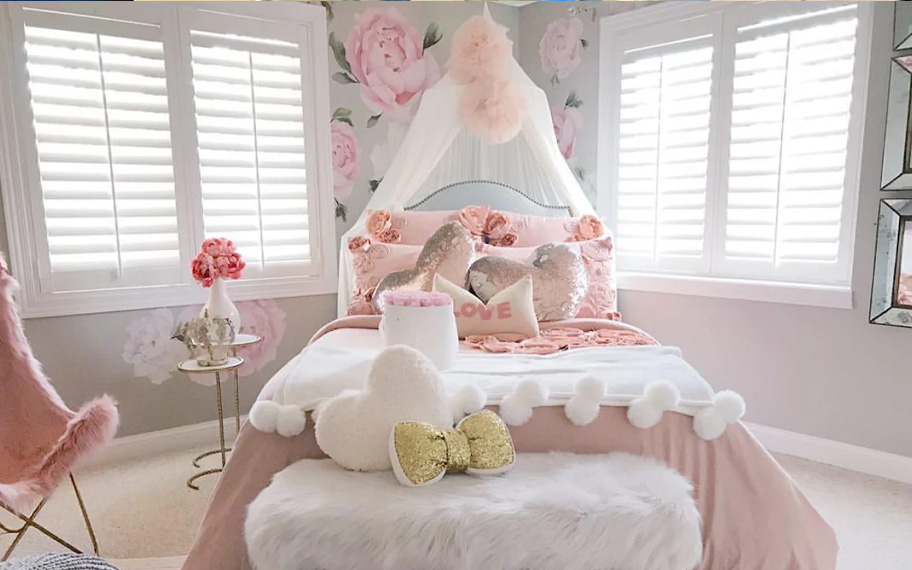 Wallpaper is a trendy choice in home renovations. You have access to options in a range of patterns, textures, and colors to change the appearance of any area within your home. You might put up playful styles in your toddler's bedroom, a more subtle theme in the dining room, and something quaint and pretty in the downstairs guest bathroom. Or give your living room new paint and use coordinating wallpaper on a neighboring wall.
Renovate Your Home With Window Treatments From Sunburst Shutters Destin
Sunburst Shutters Destin has the window treatments you need for your Destin home renovations. We offer an impressive selection of shades and shutters to suit your specific preferences. Start your project by calling 850-203-0419 or submit the form to request your free consultation.