Our Window Treatment Builder Program For Destin
As a builder in Destin, you understand that the finishes of a build can really convert your house into a home. This is the reason Sunburst Shutters' window treatment builder program in Destin makes locating incredible window treatments for newly constructed homes effortless and economical. We give you a wide assortment of designs that are custom-tailored to match your project, and our exceptional after-sales support and installation will make sure that you receive your window treatments when you need them.
Collaborating With Sunburst Is Easy For Home Builders On Busy Schedules
As a home builder, you are tasked with countless decisions and challenges every day. Sunburst Shutters Destin is here to make one part of your job more manageable: window treatment installation. Our window treatment builder program in Destin makes it easy to outfit newly constructed homes with appealing window treatments. We work closely with you to choose the ideal window treatments and incorporate the installation service into your building timetable. Whether you want standard blinds or a fully custom solution for your design studio, Sunburst has you covered. Our incredible assortment of window coverings has great choices for any home, and we're always happy to respond to any questions you have.
We greatly appreciate working with builders who put a priority on quality just like we do. That's why we provide our Destin builders with the best window fashions and support we can. When you work with Sunburst, you benefit from:
Access to a wide collection of top-notch window treatment styles
Custom products made specially for your build
Bulk purchasing available with discounts based on volume
In-person consultations
Complimentary product samples
On-schedule installations
Warranty support available
Call us at 850-203-0419 at your convenience to discuss window treatments for your next build.
Enjoy Access To All Our Interior Shutters, Blinds, And Shades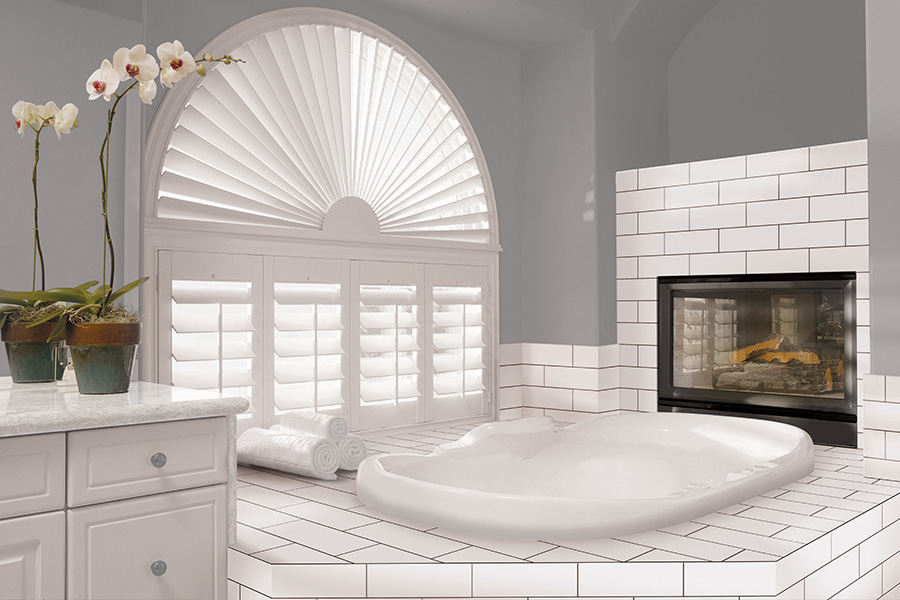 Include window treatments from Sunburst Shutters to your list of upgrades. We supply many popular custom window treatments in Destin to accommodate all tastes. Your clients may select any of our window treatment fashions to integrate into their new residence in advance of moving in. We'll go over everything that's available and talk about custom enhancements that make their window treatments unique. We then will coordinate the installation. Select from our industry-leading products:
Plantation Shutters
Sun Shades
Blinds
Each of our window fashions has its own unique characteristics to boost a home's appearance and functionality. Regardless of whether you're searching for a stunning look, something resilient, or more light filtering and energy conservation, our team at Sunburst can guide you in the right direction. Ask us about our window treatment samples for Destin builders and see firsthand how our well-built products look in the homes you construct. And don't hesitate to get in touch anytime you need more information.
Discover Our Impressive Selection Of Window Shades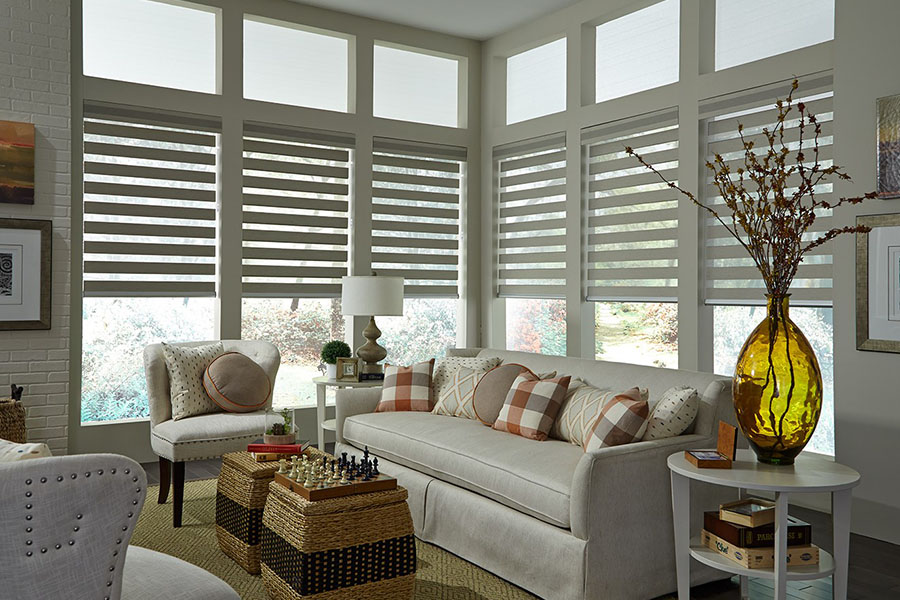 We have an amazing assortment of
fashionable window shades
for builders in Destin. With such an array of options to pick from, it's not hard to come across the perfect window shade to suit any newly constructed home. We supply shades in all kinds of textiles, colors, and styles. We even have motorized options for high-tech homes.
Our window shades can be found in many levels of transparency to manage light as well. If you would like to balance the amount of sunlight in a space, we'll provide a window shade to make it happen. Give us a chance to show you your options, and you'll come across everything from sheer shades for rooms that require a good deal of sunlight to thicker blackout cellular or roller shades suitable for bedrooms.
Stay On Budget With First-rate Window Blinds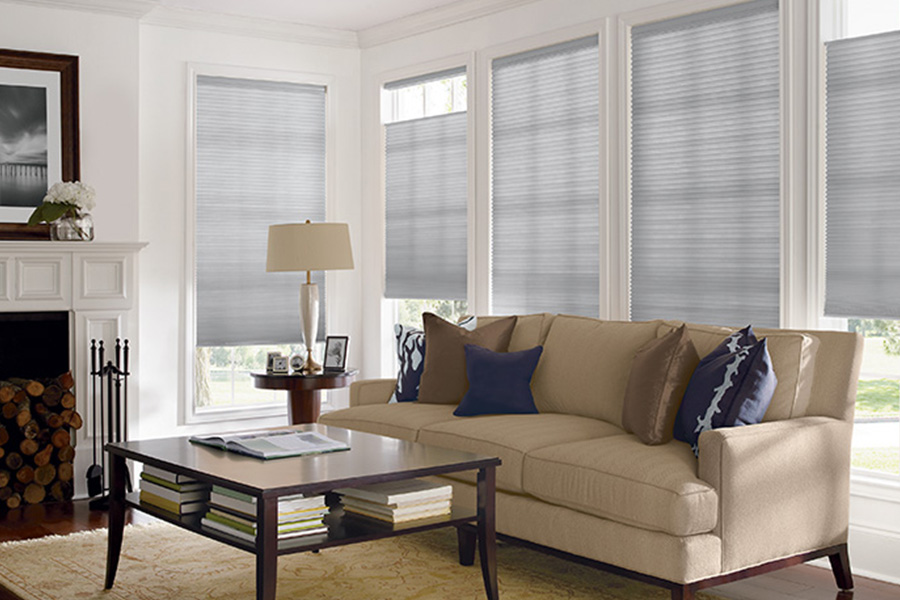 Sunburst's builder blinds
are a cost-effective option when you have a tight budget for home finishes. They work and look better than standard aluminum blinds but are more cost-effective than other custom window treatments in Destin. We provide wood and faux wood blinds with a variety of custom options to produce the ideal blinds for the home you're building.
Sunburst's blinds for new construction have many advantages too. They look beautiful in any space and operate smoothly to give homeowners command over exterior light. Their durable slats don't deform or break easily like cheap aluminum or vinyl. And you can place moisture-resistant faux-wood blinds in kitchens and bathrooms!
Cover Tricky Windows With Custom Shutters For Builders In Destin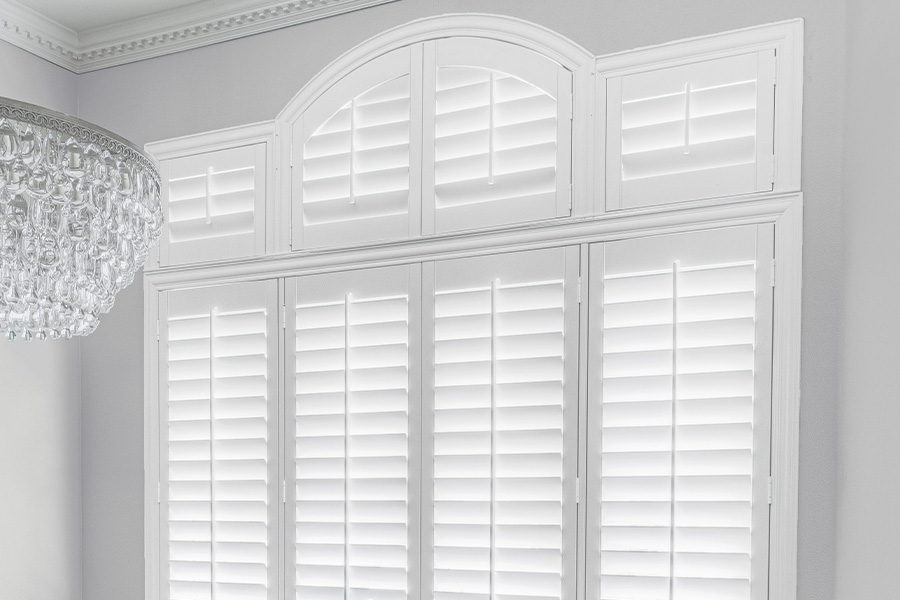 From oversized picture windows to angled accent windows, a wide range of popular home designs today have window shapes and sizes that are often difficult to cover. In addition, you might have patio doors and sidelites that can bring in plenty of bright light. We provide custom window treatments in Destin to help you enhance privacy and light control to every window in your new construction.
Our attractive interior shutters are a perfect solution for uniquely sized windows. Our Polywood shutters and Ovation® shutters are made to order to match your precise requirements. They may be fabricated for any window size or form, including windows for doors.
Interior shutters are a preferred window treatment for builders in Destin as they have many notable benefits:
Offer absolute coverage for privacy and obstructing sunlight
Open easily for light filtering
Insulate windows better than other window treatments
Coordinate with every style of home and interior design
Simple to clean
Hold up against cold, heat, and humidity in all rooms of the house, saving the homeowner on their utility costs
If you have clients who demand the very best for their new home, Polywood shutters are an excellent choice. These permanent window treatments deliver a beautiful decorative touch to any room and last for years on end because of their resilient materials.
Reach Out Today To Find Out More About Our Window Treatment Builder Program In Destin
When you turn to Sunburst Shutters Destin, you get the top window fashions and custom shutters for builders. No matter if you require a basic blind program or you want every possible choice for your design center, Sunburst has you covered. Reach out to us today at 850-203-0419 or fill out the form on this page to get more information about our builder program and incredible selection of products.